January School Holiday Program 2015
2 – 25 January 

Join the Celestial Circus at Sydney Observatory: Circus/ˈsɜːkəs/ Latin: circular region of the sky, oval space in which games were held, akin to (or borrowed from) Greek kírkos measuring, circle. Orbits the near circular paths of the planets around the Sun.
DAYTIME EXPERIENCES
Solar System Circus
Weekdays, 10am – 11:30am, 2 to 25 January 2015.
An astronomical circus especially for the under 8s.
BOOK NOW! Limited numbers.
Observe Space Shapes in our digital planetarium to answer the scientific question "Are the planets round like pancake or round like a ball? Become a planet and learn to balance on the near circular orbits around the Sun as comets and asteroids wiz past.
Experience centripetal force as you learn to hula with Miss Twinkle Toes. Launch a rocket into a parabolic path. More fun with circles cannot be had anywhere on our round planet! Arrive any time between 10 am and 10:30am.
$10 per child (4years and over), $10 adult, $8 MAAS members.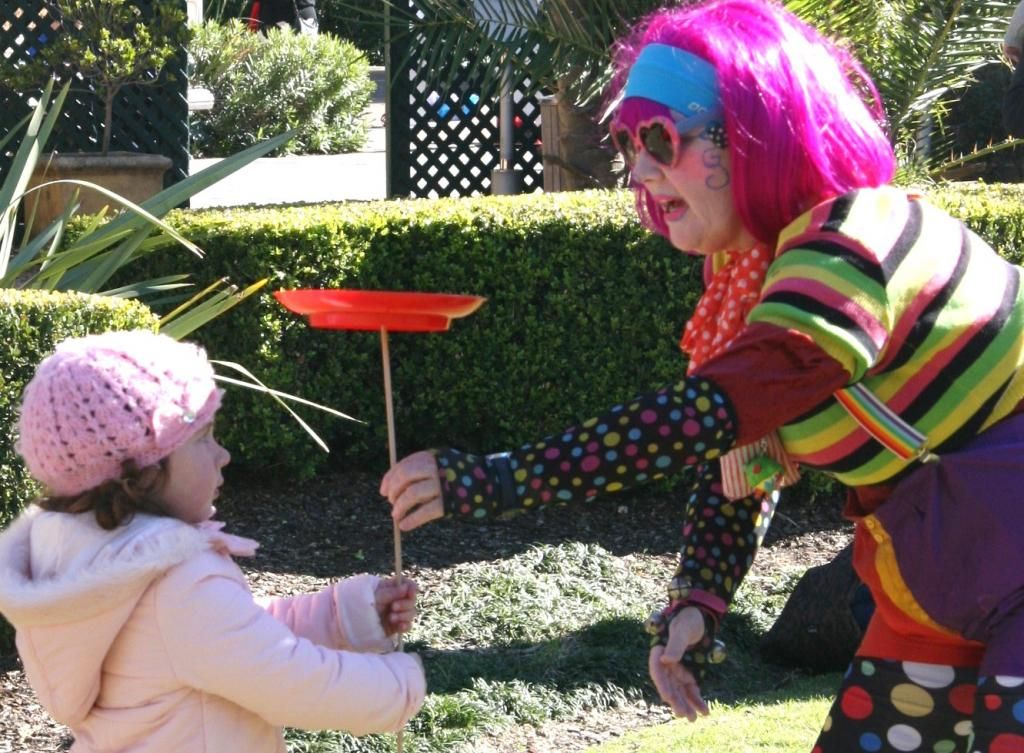 DAYTIME ASTRONOMY tours suited to all ages! All tours include the telescope dome and a view through the special solar telescope at our closest star, if the weather is fine.
Cost: $10 adult, $8 child/conc, $26 family*. Powerhouse Members $8 adult, $6 child/conc, $22 family*. No bookings required but arrive early as tours sell out. All tours are approximately 40 minutes.
Telescope Tours
11:30am (weekdays) Dreamtime in the Daytime: Aboriginal Astronomy Planetarium virtual sky
11am (weekends) Planetarium virtual sky show with 'Rocketman' movie
12noon Space Detective:: 3-D Space Theatre mystery of the space battle video show
12:30pm (weekdays) Dreamtime in the Daytime: Aboriginal Astronomy Planetarium virtual night sky
12:30pm (weekends) Planetarium virtual sky show with 'Rocketman' movie
1pm Bigger than Big: Discover the scale of the Universe in this 3-D Space Theatre show
2:30pm Elysium 7: A voyage to Mars Discover the red planet in the 3-D Space Theatre
3:30pm The Little Things: Explore asteroids, comets and meteors in the 3D Space Theatre
4:15pm Einstein's Universe: This is an adults 3-D Space Theatre show.
All tours go for approximately 40 minutes. Telescope tour includes viewing the Sun, weather permitting, from a dome.
Time Ball
1pm See Australia's most important alarm clock, the Time Ball, drop at precisely 1pm from anywhere in the grounds.
The art of circles.
Free daily activity in which children and adults express themselves with the art of circles using our "spirographs" and learn how to draw ellipses which are the true representations of our planetary orbits around the Sun. Circle based colouring in for the younger children.
Decoding the Past: an astronomical expedition.
9 and 16 Jan, 9am – 4pm
Ideally suited for children 7-12 years.
Become a hands-on archaeological detective as you look at the history of Fort Phillip and the site of Sydney Observatory. See some of the recent finds including gunflints, grapeshot, ceramics, glass, bones, buttons and more! Make a flag decoder and use binoculars and a compass. Then have an astronomical adventure in the afternoon including a planetarium tour, telescopes, 3D Space Theatre. Numbers strictly limited. Bring your own lunch
Cost: $105 per child, $90 members. Bookings essential. BOOK NOW! 
Dig it! Vacation care for group bookings
Weekdays 10:30am – 12noon or 1pm – 2:30pm
Interact with history in this fun, hands-on simulated archaeology dig for inquisitive children. Ideally suited to primary and infant school-aged children, participants become mini-archaeologists and take part in a simulated dig with our resident archaeologists. Binoculars are used to view South Head. The children decode Sydney Observatory flags and make a take-home craft item related to the site's history. Solar viewing through an outdoor telescope weather permitting.
Before or after enjoy scenic lunch areas on Observatory Hill. Ideal for groups of up to 60. Minimum group size 10.
Cost: $10 per child, carers free
Suitable for: ages 5-12 years.
Bookings essential, Phone: 9921 3485 during office hours (8:30 – 4:30) or send an email to: observatory@phm.gov.au with your name, date and projected numbers. Please note Sydney Observatory does not run astronomy vacation care sessions due to the small size of the shared public spaces in the main observatory.
Australia Day

26 Jan, 10am – 5pm
Celebrate Australia Day on Observatory Hill, a great place to view the harbour activities. Free entry to the grounds, an exclusive free tour of historic Fort Phillip Signal Station and Sydney Observatory. For a small entry fee enjoy Sydney Observatory's 'Observing Sydney in 3D' 3-D Space Theatre and the planetarium program 'Stars of the Southern Cross' every hour. Every show includes a tour to the telescope dome for safe solar viewing.
• 3-D Space Theatre telescope tours on the hour (11am to 4pm).
• Planetarium tours on the half hour (10:30am to 3:30pm)
Cost per tour: $5 adult, $3 child. Bookings not required.
CELESTIAL SUMMER NIGHT PROGRAMS
Venus: goddess of love
23, 24, 25 Jan 6:30 to 8:15pm
Enjoy a glass of champagne and nibbles while observing the setting Sun and telescope viewing of Venus (weather permitting) whilst experiencing an astronomical performance from Circaholics Anonymous (23,24 January) or Phantasia (25 January) in our gorgeous marquee. BOOK NOW! Cost: $35 per adult $32 concession and $30 members.
Celestial Pizza Nights
12, 14, 19, 22 Jan 7:30 to 8:15pm
These special nights of pizza, astronomy stories and telescope viewing (weather permitting) are especially for young families. There are generally two to three pieces of pizza per person. The pizzas include ham and pineapple, meatlovers, cheese, vegetarian all on the standard base and we are happy to order gluten free on request. Drinks include mineral water, lemonade, flavoured mineral water and juice.
BOOK NOW! These are popular nights. Cost: $30 adult, $27 concession, $25 child (4 years+), $85 family. MAAS members $25 adult, $22 conc, $20 child, $72 family
Telescope Express, viewing only
12, 14, 19, 22 Jan 9:30 to 10:30pm.
Telescope viewing only weather permitting, wet weather option is 3D Space Theatre and planetarium. Tickets are limited. This suits adults and high school students and older.
BOOK NOW! Cost: $50 family, $18 adult, $14 concession; Powerhouse members $43 family, $16 adult, $12 concession.
Dreamtime Astronomy : planetarium and telescope tours
7:30 to 8:30pm, Tuesdays, Fridays and Saturdays
Hear stories written across the Australian sky as out Aboriginal Guides share their cultural astronomy under the virtual night sky in the planetarium. Then view objects through the telescope.
Cost: $50 family, $18 adult, $12 child; Powerhouse Members $43 family, $16 adult, $11 child.
BOOK NOW!Tickets are limited.
Celestial Night Tours
8:30 to 10pm. Bookings and prepayment required.
View Orion the Hunter, Taurus the Bull and Canis Major the Great Dog and, at the beginning of the month, the Moon (first week of Jan only), amongst other celestial features through telescopes and experience the new 'Telescopes' 3D Space Theatre program. Cost: $50 family, $18 adult, $12 child; Powerhouse Members $43 family, $16 adult, $11 child.
BOOK NOW! or phone 02 9921 3485 during office hours (8:30am – 4:30pm) to avoid disappointment. Please read our conditions before booking a tour.
Winning Sky Photos: 2014 David Malin Awards
Last day – Thursday 15 January 2015
See spectacular astrophotography in this amazing exhibition, absolutely free! This competition awards the best Australian astrophotographers in Australia for 2014 and is sponsored by CSIRO and Canon Australia. The competition is run by the Central West Astronomical Society based at Parkes, NSW.